The backoffice application includes things like job creation, scheduling, routing, PODs, invoicing and tracking modules, amongst others.
The handhelds service sends jobs to and receives jobs from driver PDAs. Any downtime here only affects PDA communication.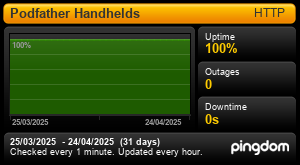 PODFather
Customer Portal
The PODFather customer portal - for end customers to view their own PODs, see personalised tracking pages, and manage online bookings.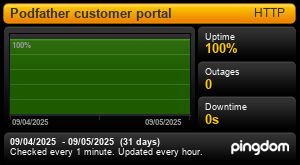 PODFather
Brochure Website
The PODFather brochure website is what you are viewing right now, and serves as the entry point to the backoffice service for most of our customers.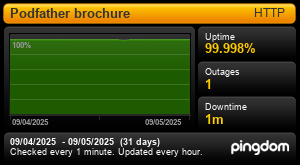 The PODFather upload service receives formatted jobs files from integrated customer systems, and can also pass back information about completed jobs.